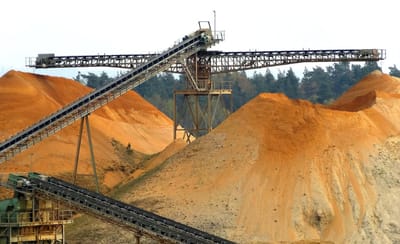 Conveyor automation Chicago and all over the world. Wow that sounds big and it is we are the industry leaders.
Conveyor automation is a part of so many industries from gravel, sand, concrete plants, fertilizer plants, grain storage, food and beverage factories, farms, and basically any business that is in the manufacturing industry. We serve all 50 states, Canada and south America. Our team of experts will design, build, program, and go onsite for startup. During startup we go over the checklist that was given to us during the time the salesman worked with the customer to set all of the requirements for the project. We always make sure the job is done and done right by checking all the boxes. It doesn't stop there though we don't care if you buy a simple manual control panel, vfd panel, motor starter panel, or conveyor automation package we value all of our customers. Conveyor automation and batching software may appear to be simple and reliable but that doesn't mean we shouldn't be prepared to have the best support team. Our support team is not based overseas and when you call you will talk to a plc programmer and often within minutes have the issue resolved. Happy customers are repeat customers. Conveyor automation Chicago isn't the name of our business and it's not where we are located it's just a term, we use so you feel confident that you are working with a company that is located in the center of the United States.
The Significance of Conveyor Controls:
Optimized Material Flow: Conveyor controls ensure that materials move smoothly and efficiently along the production line, eliminating bottlenecks and enhancing overall throughput.
Flexibility: Modern conveyor controls offer the flexibility to adjust conveyor speeds, start and stop sequences, and even divert materials to different routes based on real-time production needs.
Integration with Automation: Conveyor controls are often integrated into larger automation systems. This allows for synchronization between conveyors, robotic arms, sensors, and other equipment, creating a cohesive and efficient production process.
Moreover, the collaborative efforts of control panel shops and conveyor controls contribute to the broader scope of industrial automation. As industries evolve, embracing smart manufacturing and Industry 4.0 principles, the integration of these two components becomes even more critical. The ability to remotely monitor and control conveyor systems through sophisticated control panels brings a new level of efficiency and adaptability to the production floor.
In conclusion, the role of control panel shops and conveyor controls extends far beyond the surface of industrial automation. They are the unsung heroes that keep industries running smoothly by enabling precision control, optimizing material flow, and facilitating integration with advanced technologies. As industries continue to evolve, their collaboration will be instrumental in shaping the future of manufacturing and production.
We are always willing to go onsite if there is an issue because support is important to us.
Proudly serving all 50 states, Canada and South America for all of your conveyor automation, batching software, panel shop, and custom PLC programs.
We work in all industries and have custom packages for all price points.
Call now for a free quote
(785) 285-8288