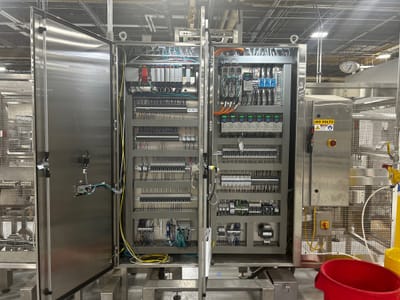 Panel Shop
Custom automation solutions
Industrial Control Panels
VFD Panels
Motor Starter Panels
Manual Control Panels
Push Button Panels
ul 508a
Cloud-Based Controls
Cloud-Based Reports
Onsite Tech Support
USA Based 24/7 Phone Support
We are a full-service custom panel shop. This means we have a wide variety of knowledge and treat all of our customers with respect. We are not a huge company that can afford to lose customers. Xtreme Automation LLC will help guide you through the entire process and make sure we find a solution that is best for you. We will not try to upsell our customers or just push our agenda. Often when we provide a quote you give 2-3 different levels and explain the difference so you can feel confident. Sometimes high-level automation is what you need and sometimes it's just a manual control panel with push buttons. Give us a call for a free quote and to learn what options might work for you. Now I have to use the word panel shop another 5-10 times to help with the seo. Please call us for all of your panel shop needs so you don't have to keep reading this and we can start building a panel for you. Our panel shop is more than just a panel shop we will help design a system for all of your needs. Something that controls some conveyors, custom mixing system, factory production or a pizza making machine. Panel shops often don't design systems or do high end industrial controls. This panel shop will be one that you call every time because the results will make sure you are satisfied. UL 508a panel shop with schematics that are easy for electricians to read and is a great start for keeping a project on schedule. Something as simple as schematics can make a huge difference if an electrician thinks they are hard to read they will bid the job higher or make mistakes.
We are a panel shop that cares.
We understand that a company needs to be safe, have good processes, and be efficient if they want to succeed.
Xtreme Automation LLC
(785) 285-8288